Octagon fish tanks are weird.
Published on April 25 2016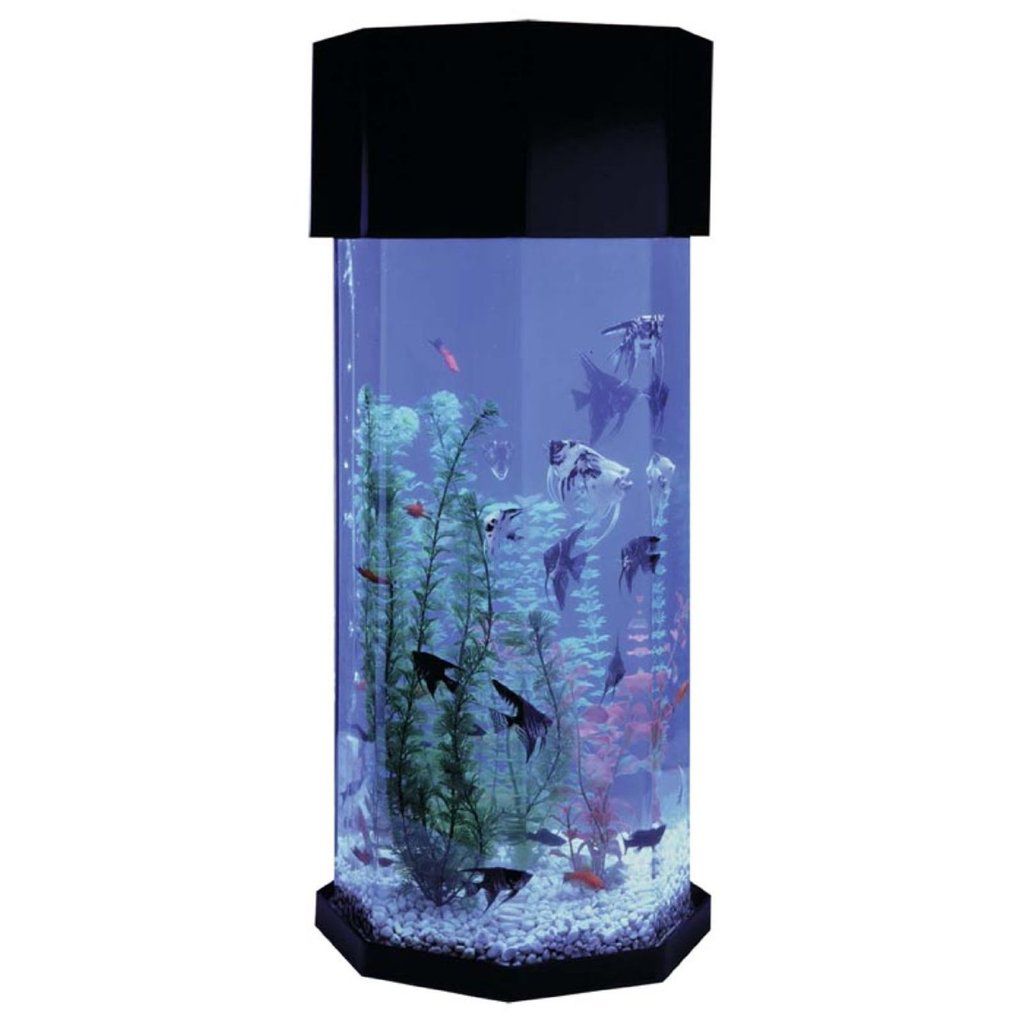 Hey y'all, I'm back again with another quick review/rant.
As you may be able to tell, I LOVE cats. Seriously, I love them all. Every cat.
But, I also have a soft spot for fish, which is kinda weird, as fish and cats are a bit different.
So although I have 3 cats, I also have 5 fish. Luckily, my cats leave them alone and never try to get them.
However, I recently had a little scare with their fish tank as I thought one of the cats was going to knock it over. Luckily nothing happened, but since then I invested in this octagon fish tank. Looks cool right?
And trust me, it is very cool. The octagon shapes mean it doesn't take up as much room in my room, but my fish still have plenty of space. Plus, it's far sturdier.
So I'm happy, my fish are happy and my cats can't cause trouble. Awesome, right?